We all know that having a professional sales video increases sales and massively boosts conversions… But before I get to that, who am I?
Well my name is Josh Ratta.
I'm an online marketer and motion graphics artist based in London and I also run my own video marketing company called Oceans Design Uk.
Working in online marketing I have come to see one simple trend, that is, videos are not just a part of business anymore, but one of the main tools every business needs if it wants to really generate sales online!
Videos are taking over the net and are changing the way people learn, teach and engage with their audiences…
I mean think about it, when was the last time you watched a video online?
The reason videos are so powerful is that they are able to explain a message in a short amount of time while keeping your audience engaged and positioning you as an expert!
"A recent study revealed that website visitors who watched video were 64% more likely to buy than other online shoppers"
Having seen the proof of these stats in my own business I always found it strange why people didn't also add video to theirs…
I mean think about it, you have a fantastic product or service that you've spent at least a few months working on it to get it to the stage where it should be selling like hot cakes…
Then you put it out there for all the world to see, but no one seems to buy?
Whats Goin On?
Here's the problem, people don't know it's amazing!
All they know is they landed on your sales page or website and whatever you show them on your sales page will determine whether you make the sale…
It's vital that your sales copy is up to scratch but also just as important is having a professional sales video! This has been the main reason for the success in my own online business!
But don't just believe me, take a look at the latest email launch 'inbox blueprint' by Anik Singall… His launch generated over 1 million dollars in a single day! What was his sales material A SINGLE SALES VIDEO!
That's it...No written sales copy, just a single video on his website!
This isn't rocket science,
It's simple... Videos sell!
But the problem is, how do you come up with a professional sales video for your sales page or website without paying an outsourcer $500+ to create one for you?
I understand... Videos are expensive and that is one of the reasons most marketers fail to make there products stand out amongst the crowd…
Well what if you could create your own sales video? That not only looked professional, delivered your message in an engaging way and what if you could do it all with free online programs?
Would you consider spending an hour or two to learn the skills that could potentially boost your product sales by over 64%? Not just for one product but for the rest of the products you sell forever!
Well now you can! Having had many people come up to me and ask " Josh, how do you do it? I mean how do you create a professional sales video? It occurred to me that no one is teaching this…
Well That's What I've Done! I Put My Pen To Paper And
Designed A Course That Teaches

You Everything From:
Forget about wasting thousands on expensive outsourcing bills, create stunning looking sales videos in less than a couple hours!
"The most comprehensive video system for creating high converting sales videos for every skill level"
Boost Your Sales Instantly!
Easily Create High Converting Sales Videos
No More Hiring Expensive Video Designers
To Make Things Even Easier I Have Created A Whole Bunch Of Easy To Customize Video Templates!
Video 1
YouTube Marketing
Video 2
Colors & Shapes Generic Template
Video 3
Fun Generic Sales Video
Edit these yourself in less than 20 minutes or outsource them for just $5 bucks!
Section 1 – Script Writing Master Class
Here I show you how to write an engaging script for your sales video. This is one of the most important steps in creating a high converting video. I go through and show you examples of some of my best written scripts to help you emulate what works! I've also provided a special script writing buddy resource tool to help you write and structure your script fast and simple!
Section 2 – Rocket Video Creation
This is one of the most powerful training you will have ever seen on using free and easy to use software such as PowerPoint & Prezi to create professional high converting sales videos! I even show you how to create typography videos completely in PowerPoint! You will be able to shoot these videos out in less than no time and even use them to generate easy affiliate commissions through YouTube! I've made over $140 in the last couple months through just one of these videos!
Section 3 - Basic Animations
Here I run through a professional video software called After Effects and show you the ropes to help you get started creating amazing videos you will even be able to sell to online marketers or offline businesses for hundreds of dollars or just use it in your own business to dramatically boost your sales!
Section 4 - Video Creation Genius
In this final section I take you over the shoulder and show you step by step how I created my previous sales video and how to create each animation to make you look like a pro! Use these techniques in your own videos to instantly position you as a top player in the market and increase your sales and conversions!
Not only are you getting the eVideo Rocket system, I've also got some amazing bonuses which are going to make your videos stand out from amongst the crowd. These bonuses are only available during this 7 day promotion!
You probably have all seen those flash intro logo reveal videos. They make your videos stand out even more and present you as a professional. Here you get 3 logo intros to use on your videos!
Want to instantly brand your videos as a pro? Here you get an amazing package of 22 professionally designed lower thirds video animations to easily add on to your videos!
Now adding audio backing tracks to your videos is one of the keys to making your videos really compelling. I have worked with recording artist Sam Daniels to create some really amazing backing tracks you get full rights to use on all your videos you create!
If you've never written a script before you probably won't know how to structure it and how to write it out properly. That is why I created an amazing resource tool called 'Script Writing Buddy'. This tool enables you to easily write scripts with a complete structure guide and step by step instructions!
Recap
Your Getting:
So let's recap
You're getting my entire sales video system which teaches you how to create high converting sales videos that will boost your sales instantly and present you as an expert online.
Value $1000
You're getting 3 professionally designed done for you sales video templates you can easily edit and have your video up and running within less than 20 minutes!
Value: $197
You're getting 22 professionally designed lower third video animation graphics to add to your videos. These wil instantly make your videos look professional and make you look like an expert!
Value:$97
You're getting 3 unique professional audio backing tracks designed by music artist Sam Daniels. These tracks are royalty free and have never been released online as yet!
Value:$97
You're getting an additional 3 logo reveal templates you can use for your own business to give your business a professional identity. All with video training all you need to do is upload your logo drag and drop and hit render and your video is done within 30 seconds!
Value: $97
You're getting my very own script writing resource tool I call 'Script Writing Buddy'. This has been specifically designed to help you write up a script with easy to follow guidelines and suggestions!
Value:$97
That's a combined value of $1585
Now you can see the value I am giving you today and for a complete video sales system you would be expecting to pay thousands of dollars. I myself charge $500 for a personalised 1-1.30 minute video But I'm not going to charge you anything close that today.
For this week only!
You can get my entire eVideo Rocket Sytem Including Professionally Designed Video Resources All For Just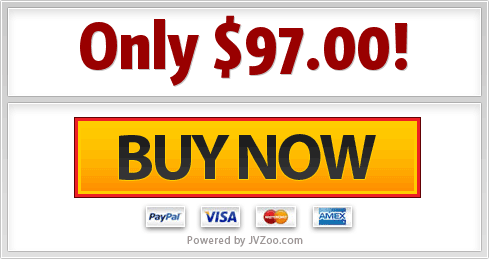 Yes you read that correctly just one payment!
So what are you waiting for this is a limited time offer and the price will be automatically set to $47 within 7 days! Click the Buy Now button and stop your video nightmare and begin increasing your sales, and moving your business forward in 2014 with video!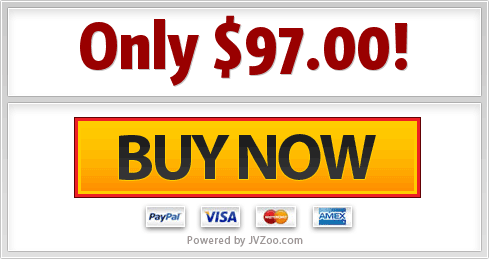 Look forward to hearing of all your success!
Best wishes,
P.S. This system I really should be charging at least $97 but for this special week long promotion I wanted to let as many people get access as possible so make sure you don't miss out and get your copy today!